Richard A. Eskins, CPA, FHFMA, CGFM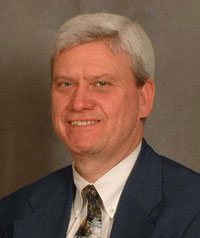 Director - Healthcare & Government
Mr Eskins is a cum laudegraduate of Marshall University and has been associated with Hayflich & Steinberg since 1978.
Rick practices exclusively in services to healthcare industry clientele. Among his clients are large teaching hospitals, governmental- owned health facilities, rural and urban proprietary hospitals, proprietary hospital chains, hospital-based and freestanding long term care facilities, hospital-based and freestanding home health agencies, durable medical equipment suppliers, rural health clinics, and federally qualified health centers.
The firm's healthcare reimbursement-related engagements are also Rick's responsibility. These services include the preparation of cost reports and other compliance filings as well as consultation on technical matters such as appeals and other regulatory issues.
Rick has participated extensively in the cost report audit engagements subcontracted to the firm by several Medicare fiscal intermediaries and state Medicaid agencies. He also has varied experience in auditing, cost accounting, tax issues, related-party matters, and financial projections and forecasts.
As an active member of various professional organizations, Rick complies with the continuing professional education requirements of the AICPA, the WV Board of Accountancy, the Healthcare Financial Management Association, and Government Auditing Standards.