At the core of our business is a desire to excel in helping you achieve success. In a global economy, it is important that your accountants and advisors interact with you locally, but when needed can function globally. The following affiliations allow us to remain a local firm, sharpen our expertise, and provide a global perspective:

Hayflich PLLC is a member of the "Nexia International" network (Nexia). Nexia is a leading, global network of independent accounting and consulting firms.
When you choose a Nexia firm, you get a more responsive, more personal, partner-led service, across the world. Nexia is a highly active network that drives quality and facilitates collaboration to enable its member firms to provide effective local and global solutions. Nexia member firms deliver a partner-led service to clients which ensures continuity, expertise and a deep understanding of the client's business. They are characterised by people who have an entrepreneurial spirit and who can relate closely to the SME and owner-managed businesses.
Nexia firms are focused on supporting local businesses as they grow and through the Nexia network, they can also help their clients confidently venture into new international markets.
Nexia International Limited, a company registered in the Isle of Man which operates the Nexia International network, does not deliver services in its own name or otherwise. Nexia International Limited and the member firms of the Nexia International network (including those members which trade under a name which includes the word NEXIA) are not part of a worldwide partnership. Nexia International Limited does not accept any responsibility for the commission of any act, or omission to act by, or the liabilities of, any of its members. Each member firm within the Nexia International network is a separate legal entity.
The trade marks NEXIA INTERNATIONAL, NEXIA and the NEXIA logo are owned by Nexia International Limited and used under licence. References to Nexia or Nexia International are to Nexia International Limited or to the "Nexia International" network of firms, as the context may dictate. For more information, visit www.nexia.com.

Hayflich is a member of the AICPA Employee Benefit Plan Audit Quality Center. The Center is a voluntary membership organization for firms that perform or are interested in performing ERISA employee benefit plan audits. The Center was established to promote the quality of employee benefit plan audits.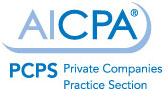 Hayflich is a member of the Private Companies Practice Section of the Division of CPA Firms, an organization that upholds exceptionally high standards for membership and ongoing review requirements. Every three years we undergo a peer review following guidelines issued by the American Institute of Certified Public Accountants Review Team, which study and evaluate our firm's policies and procedures for maintaining quality in accounting and auditing work. We are proud to be one of the firms in this area to have undergone this review since program inception and to have received an unqualified opinion for each review-the highest level possible.